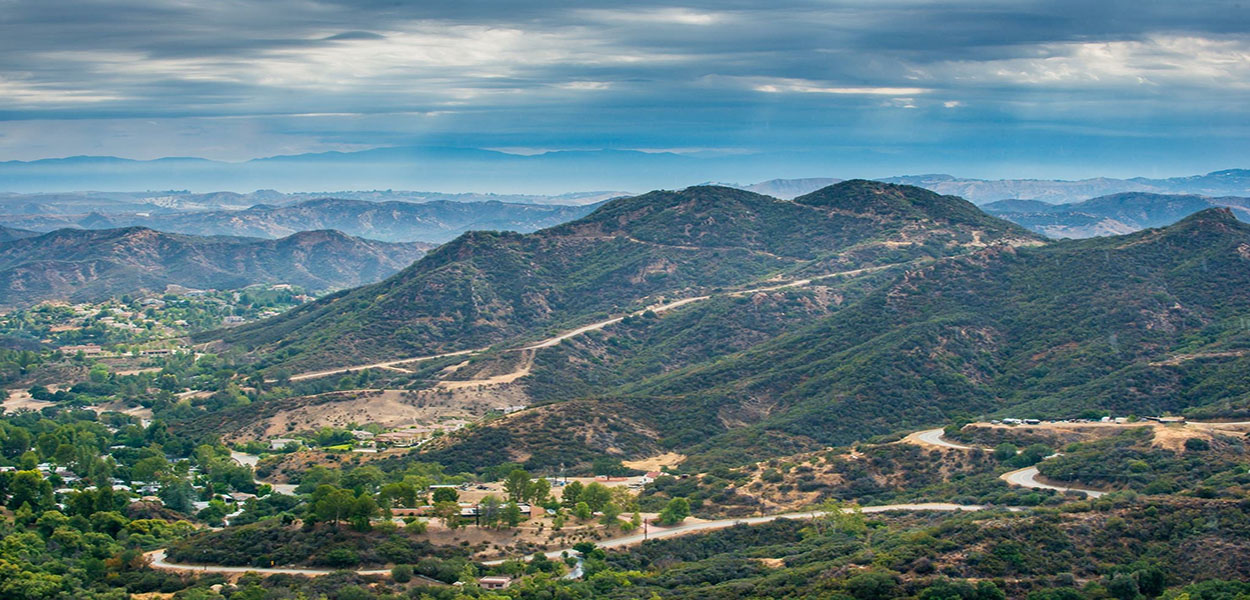 MULHOLLAND DOUBLE CENTURY
APRIL 10, 2021
AGOURA HILLS, CALIFORNIA

VIRTUAL MULHOLLAND DC: SEPTEMBER 12-OCTOBER 10
Information and Registration HERE.
This epic double century traverses about 18,000 of vertical gain from Agoura Hills through Malibu to Camarillo and back via world famous Mulholland Highway and much more.
This route is for the adventurous cyclist who loves to climb and to see a lot of diverse terrain in the process.
A ride to remember! One of the toughest double century events in California.
This double is held in conjunction with Stage #1 of the King of the Mountains Century Challenge and is then brevet-style for the 2nd half
(fully supported when included in the CTC Stage Race, as in 2020).
Double riders will be chip timed and will receive KOM credit for the first 105 miles.
WE'RE STILL WORKING ON THE ROUTE FOR THE 2ND HALF. WILL POST SOON!
General Information and Ride Rules – Please Read

Click here to view the 2019 results.
Click here to see results from prior years.
INCLUDED IN STAGE RACE FOR 2020 AND WILL BE FULLY SUPPORTED START TO FINISH.
When NOT in the stage race, this event is hosted quasi-brevet style: Only fully supported for KOM century option.
This is one of the toughest doubles! Before you sign up, please consider that to be successful at this event you should have completed one or more of the toughest doubles (Terrible Two, Devil Mountain, Heartbreak) well within their respective time limits, and be willing and able to ride self-supported for the last 90+ miles.
Held in conjunction with the Mulholland Challenge, the first 106 miles are the same; so you may qualify for the King of the Mountains Century Challenge if you wish. The second half has less climbing, looping to the coast via Latigo Canyon and back via Camarillo and Moorpark. You may, and we do encourage you to, have private SAG meet you at the host hotel after 106 miles; and provide leap-frog style support for the duration of the event. There may not be event SAG drivers on the second half of the route; so you must be willing and able to finish on your own. There will be some "proof" required that you completed every mile of the second half, which will be announced at the ride. When you finish, you'll return to the host hotel lobby and sign in with your finish time. If you don't sign in, you won't get credit for the ride.
2020 Entry Fees**:
Until January 31: $115.
February 1-September 12: $140
Late entry: September 13- September 23 at noon: With online reservation, pay $160 at the door.
Very last minute entry: September 23 at noon- September 25 at 5pm: $200
Please note: We are unable to provide a post-ride meal at this event. Please read our new registration and new cancellation policies.
Entry includes chip timing with overall and age category results for the KOM section; CTC Stage Race time for everyone who mass starts at the designated time; double century credit for both Planet Ultra Grand Slam and California Triple Crown; fully stocked checkpoints along the first 105 miles of the route with water and a great selection of food and snacks; roving SAG support; lunch at the halfway point; per rider donation to Challenged Athletes Foundation.
** Prior to registering, if you know you can bring someone to help out, please email us and we'll give you a coupon code to use during registration for an instant 20% off. By joining the event staff, the volunteer earns an entry to a future single day event for only $40. If the volunteer is a non-rider then YOU can have the entry. So you get two nice deals: An instant discount for promising to bring a volunteer, and a $40 entry fee for your next event.
REGISTRATION FOR THE 2021 EVENT WILL OPEN IN JANUARY.
Use the SignUp bottom to register online and pay by credit card (which includes a small service fee). Click here to view the registered rider list. To pay by check, download and mail in this form. Your mail-in form and check must be received no later than April 1.
Please read our new cancellation policy before registering.
Start / Finish Location:
Hampton Inn & Suites, 30255 Agoura Road in Agoura Hills, (818) 597-0333. Ask for the Planet Ultra/Mulholland Challenge group rate of $164 per night. Group block/rate expires August 26th.
Parking:
If you're not staying at the Hampton Inn, please do not park in any hotel spots. We've secured permission to use parking spaces in the office lot directly next door to the hotel at 30301 Agoura Rd. Please use only the spaces nearest the freeway at the back of the parking lot. Thank you for your cooperation and courtesy with the parking situation. If we don't abide by the request of the office space owners/tenants, we'll not be allowed to park there next year.
Check In:
Friday from 7-8:30pm in the lobby at Hampton Inn & Suites. Saturday from 5:45-6:15am. As a courtesy to non-cycling guests at the hotel, please be very quiet in the hotel lobby Saturday morning. PLEASE, if you live within thirty minutes of the start, please make every effort to check-in on Friday night.
Start Times:
"Mass" start at 6am. Tourist riders may sign out earlier with the understanding that aid station openings are firm, and to plan accordingly.
All riders wishing to compete for top ranked KOM Century Challenge finishes start at 8am with the fast KOM riders.
106-mile/Lunch Cut-Off:
You'll be chip-timed for the Mulholland Challenge for KOM credit and must check-in and out at the Hampton Inn "lunch" stop to receive credit for the double.
6pm is the cut-off for riders leaving the KOM finish line/lunch stop and continuing on the course. No exceptions.
Time Limit: COURSE CLOSES AT MIDNIGHT FOR ALL RIDERS
18 hours for CTC Stage Race participants.
20 hours from start to finish for "tourist" riders. You must sign-in at the hotel desk before midnight.
Routing and Navigation:
Planet Ultra route sheets include lots of information to help riders navigate. For example, we tell you if a turn is at a stop sign (SS), traffic light (TL) or T-intersection (T-int). We know that riders prefer course markings; however, many of the towns/cities/counties specifically forbid it. Further, your Planet Ultra staff travels to the destination the day before the event to make everything happen; so we can't mark the course in advance. If we have the manpower, we'll do our best to mark the route (unless it's forbidden by our permits, otherwise illegal, somewhere that locals would be really upset about it, or the turn is at a place that's very obvious, like a big green highway sign). Our experience is that riders get lost whether the course is marked or not. Fewer riders get lost when they're mindful of where they are on the route sheet. Please understand and take responsibility for navigation.
Route Sheets and GPS Files:
Route sheets are available in excel format to registered riders if requested via email between 2 weeks and 5 days before the event. We can't guarantee that advance route sheets will be 100% accurate. Though not anticipated, last-minute routing changes may be required.
You may also download a map and GPS file from RideWithGPS.com. Please note that advance route sheets and gps files are provided as a courtesy and you use them at your own risk. Planet Ultra doesn't guarantee accuracy. Please further note the following very important caveats:
The ROUTE SHEET is gospel. Whenever the route sheet and the GPS unit disagree, the route sheet is correct.
A GPS can (and will) route a rider over a cliff. There's really no substitute for the human brain, so please use yours.
Never depend solely on a GPS. Bring your route sheet, and know how to follow it.
GPS batteries on many "bicycle" GPS units may not last for a century. Make sure you've arranged for additional power.
CLICK HERE FOR 2019 ROUTE- REVISED FOR ROAD CLOSURES DUE TO WOOLSEY FIRE/LANDSLIDES. Click here for the RideWithGPS.com map. You may download a GPS file from this page.
Ride Description:
PLEASE NOTE: There are still road closures in effect from the 2018 Woolsey fire. Several roads are re-opened and re-paved. The KOM century route is determined; but we're still working on the 2nd half for you! Please stand by.
Be ready for a course that is as scenic as it is challenging. Spend the day riding the best of Southern California's roads less traveled. Ride up, over, and along mountain peaks and ridges, and through a multitude of canyons and countrysides. Basically, this route is for the rider who loves to climb and to see a lot of diverse terrain in the process. It is one of the toughest double century events in California (#3 with respect to accumulated elevation gain). Bring gears! Some of the roads have steep sustained climbs of 12-14% with pitches up to 16%. Unless you're a super strong climber, we suggest a triple crank, or at least a 30 cog in the back.
Your day starts with Stage #1 of the King of the Mountains Century Challenge: You'll head across Mulholland into the Valley and then hang a right on Topanga. After a fairly gentle climb and a super fast descent, the real climbing begins as you head up and over Old Topanga. Then you'll tackle Stunt, zip down Piuma back to Mulholland; and loop back to Agoura. Bust your quads on the short but steep climb up Westlake, then enjoy the silky smooth new pavement on Yerba Buena and Cotharin, before descending to the beach via our signature descent on Deer Creek. After an easy, flat cruise back south on PCH, you'll climb up Decker Canyon hang a right on Lechusa and climb Encinal Canyon back to Mulholland. From there it's mostly, but not all, down hill back to Agoura via Cornell. 105 amazing miles with 12,000 feet of climbing.
The second half is a loop to the coast via Westlake and Latigo and back through Camarillo and Moorpark; with about 5500′ climbing.
Twilight:
Twilight begins 6:00am; Twilight ends 19:51. Sunrise is 6:25: Sunset is 19:25.
Lights and Gear Drop:
Given that the last portion of the route may be ridden brevet-style there will be no gear or lights drop for this event. Of course you may leave stuff at the Hampton Inn to pick up as you come through at mile 106. If there is any chance that you'll be out past sunset, you MUST have both a headlight and a taillight attached to your bicycle, and you MUST wear a reflective ankle band on both legs. Please do not under-estimate the time you'll need to complete this event. Come prepared with a very good light and batteries, plus at least one non-blinking taillight and lots of reflective gear.
Personal SAG Vehicles: Riders may have private SAG beginning at mile 106 until the end. Private SAG may provide leapfrog support only. Absolutely NO FOLLOWING. If your personal SAG is on the course before mile 106, you'll be DQ'd without a warning. The definition of personal SAG is any vehicle (motor or otherwise), anywhere on the route, operated by someone other than Planet Ultra staff, that is providing any type of aid, assistance, or motivation to any rider, or taking photographs, or simply out cheering. If you're bringing someone with you who wants to be out on the course before mile 106, please have them contact us and join our volunteer staff.
Volunteers: We always need volunteers! Click here for info about available positions.